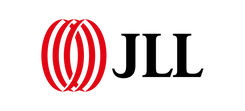 We co-developed CAD, GIS and IWMS tools into a simple consolidated portal that fuels wayfinding applications and kiosks to help occupiers easily find people, places and things.
Moravio cooperates with JLL on a system that combines CAD, GIS and IWMS.
Trusted by 1,300+ companies
Hear from our clients.
Ondrej Kvasnovsky
Director of Engineering, JLL
They took real ownership of the feature.
Moravio has been a key partner in accelerating our development. Moravio was able to autonomously develop desk booking Jet skills. They took real ownership of the feature and were able to drive the development independently.
Scheduling
On Time / Deadlines
They used to over-commit, but that has been fixed.
Cost
Value / Within estimates
Hourly rate is OK.
Quality
Service & Deliverables
We are very satisfied.
I would recommend to call them and discuss your requirements.
Got a project in mind? Tell us about it.
We help startups, IT companies and corporations with digital products.
We will answer as soon as possible.
Your information is safe with us.
We are happy to answer all your questions!
---
Book a Meeting
Do you want to talk to us directly? Book a meeting with Jakub from business development.
Book a Meeting