Technologies
React Native Development
React Native is best-in-class JavaScript library for building user interfaces for Android and iOS. It's open-source and created by Facebook, Inc.
Hire Coordinated Managed Teams
Our React teams were a part of many challenging projects. Hire managed team including a team leader and leverage their coordinated skills.
Hire Single Developers
If you are not interested in our teams, you can also hire just single developers. We call this service outstaffing.
Experience Across Different Fields
Moravio cooperated with many industries. Every industry has its specific features. Having the experience, our teams are able to speak your language.
Start Tomorrow
You don't need to build your internal organisation. Hire our team for the project and replace us with internal staff later.
Design -> Develop -> Support
You don't need to have technical knowledge to work with us. We have product managers and designer, who will help you to prepare backlog for our programmers.
Expand Your Developer Capacities
Do you have technical staff already? Great! Cooperate with us in co-development model and hire another team to scale fast.
Related Case Studies
Projects that might be interesting for you.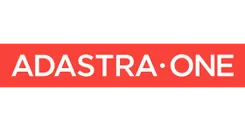 Cooperation on mobile application development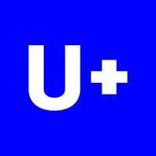 Collaboration in the development of web applications
Related Services
You can read more about related services here
React Native is an open-source, front-end, mobile JavaScript library for building user interfaces or UI components for Android and iOS. It was created by Facebook, Inc. and it is based on React.
Our Choice for Mobile User Interface Development
React Native is excellent for building mobile interfaces and as such, it's our main choice to do so. Another strong selling point is, that it's still just another JavaScript library, so it nicely complements our back-end development (Node.js, TypeScript).
Key Features of React Native
Cross Platform development (code re-usability)
Majority of React Native code-base is cross-platform. This means it can run effectively on multiple platforms (in this case it's Android and iOS). Cross platform development speeds up development time and therefore makes mobile application development more cost effective.
Fast Refresh
Fast refresh allows developers to run the application while still updating it to newer versions. Changes are immediately visible and developers don't have to rebuild entire application. This leads to another time savings and increased productivity.
Basics From React library
React Native takes many functions from the React library. For example component-based approach and reactive UI. This makes React Native perfect for building simple or complex application designs.
Related Careers
We are always looking for talented people.
Got a project in mind?
Tell us about it.